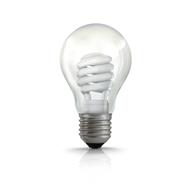 I was minding my own business when this blog post from Jeannie Spiro appeared (and now I can't remember where it was; maybe a recommendation on Facebook).
It got me thinking.
You see, I was always of the opinion that I was going to work online, and that would be my sole income. It would eventually replace my full-time job (or rather, replace and at least double my current employed salary).
But the day job and life in general tends to get in the way of plans (was it John Lennon that said "life is what happens when you're busy making plans")?
In Jeannie's blog post, she gives 3 reasons that keeping the paid job is a good idea while working on your own business in your spare time.
(Briefly: less money stress, reinvest in yourself, and time – you'll need to read her post for the details!)
Now, this gave me a bit of a lightbulb moment.
I've spent a lot of time being resentful of my job (it takes up my time! I have to get out of bed in the mornings!), but actually I do get a decent amount of benefits by being employed.
And now that I live with Chris, who works from home, the idea of me working from home as well all the time has lost appeal. When I lived by myself in my lovely flat (the Purple Palace) then that would have been a great location to work from home. But if I have people around me, then I'll get distracted (unless it's strangers in a coffee shop, but all the cups of tea I'll need would prove expensive).
Don't get me wrong, I love spending time with Chris (you'd hope so, wouldn't you!). But I don't think it would do our relationship any good if we were together 24/7.
So reading Jeannie's post resonated with me.
At the moment, I get 28 days paid holiday a year. If I get ill, I can take time off and still be paid. It takes me between 10-15 minutes to drive to and from work. Plus, I actually quite like the people that I work with. Not that I'd ever tell them that of course, can't have them thinking I've gone soft!
So yes, while I am technically part of the rat race, I don't have the worst deal of all time.
No, I don't have as much time as I'd like to work on my own stuff. I think that's the most frustrating part of it all. But in the meantime I bring in enough income to pay my bills & enjoy my life to a certain extent. So I don't have that pressure on me at present.
After reading Jeannie's post I realised that at the moment, I can have the best of both worlds. I have the security of knowing my bills are being paid, and I don't have to worry about my next paycheck. This therefore frees me up to be creative and do what I choose to do online (rather than desperately chasing money).
Seth Godin illustrates this well on his blog, particularly point 7.
So rather than feeling like a failure, I shall accept where I am in life at the moment, and continue pottering away in the background with a newfound respect for my job (well, until it annoys me again of course!).
Ultimately, yes, I will be my own boss & work for myself, but for now, I have a safety net, and therefore can do things that are enjoyable while I work (e.g. I can just about afford to go on holiday).
Just as long as I don't get too comfortable…
What about you? Do you work for a company as well as for yourself? Do you have a conflict of interests as I did (and still do, to a certain extent)?
Let me know in the comments below!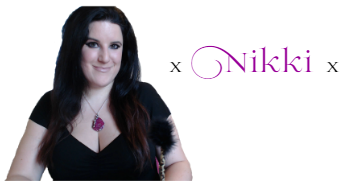 If you've enjoyed this post, I'd be grateful if you'd share it with your friends or anyone else that you feel it could help.
http://nikkistephens.com/wp-content/uploads/2017/08/Enfold-logo-purple-metallic-clear-background.png
0
0
Nikki
http://nikkistephens.com/wp-content/uploads/2017/08/Enfold-logo-purple-metallic-clear-background.png
Nikki
2012-07-06 17:31:10
2016-06-30 19:05:42
A Revelation - of sorts...