Welcome to my newest video – this time, I've donned the air hostess outfit, and am giving you a guided tour!
Oh, ok, so maybe I don't have an air hostess outfit, but I am still giving you a tour – this video shows you behind the scenes of Easy Video Player 2, and goes through all of the general settings so that you can see all the various features that it offers.
You may recall a while ago I created a free report on Easy Video Player as I had lots of questions about it (being inquisitive by nature!) – that's on this post if you want to see that (oh, and look out for the video of me!):
http://nikkistephens.com/video-marketing/understanding-easy-video-player-questions/
Well, this is the next step – actually going into EVP and having a good rummage around!
However, this video is only showing you the general settings – I had enough trouble keeping the video length down just doing this part! So my next video is going to be going through the advanced settings where we'll get a little more technical.
But for now, this should give you a pretty good idea of what Easy Video Player can offer…

and a little taster for what's to come next time!
So without further ado, here's the posh girl!      Oh, and look out for a picture of my boyfriend that snuck in there as well…
Remember, this video is just showing you the general settings – not the advanced ones!
If you're interested, you can see the offical Easy Video Player page here: Easy Video Player 2
I hope that you found this useful, and that it's given you a much clearer idea of what EVP can offer to you and to your business?  Make sure you check back soon for the video on the advanced settings!
Please leave me a comment below, and please share this post as I'm sure other people may also be asking about Easy Video Player (or they may just want to listen to the Posh Girl!).
Thanks for watching (and for flying with Nikki Airlines!)
Take care,
Nikki
P.S. Yes, I know I've been a bit rubbish in keeping up with Barry's Video Challenge – you can see what everyone else has been doing here: http://barry-wells.com/the-video-blog-challenge/ – loads of really useful information, and all for free!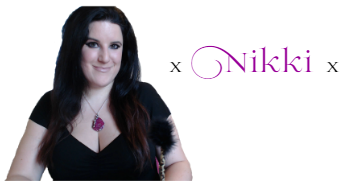 If you've enjoyed this post, I'd be grateful if you'd share it with your friends or anyone else that you feel it could help.
http://nikkistephens.com/wp-content/uploads/2017/08/Enfold-logo-purple-metallic-clear-background.png
0
0
Nikki
http://nikkistephens.com/wp-content/uploads/2017/08/Enfold-logo-purple-metallic-clear-background.png
Nikki
2012-03-25 23:50:02
2016-06-30 19:08:25
A Tour of Easy Video Player 2 - Behind The Scenes (General Settings)