So, my last post was all full of enthusiasm about my goals for 2012 and how I was going to get stuff done and my life would be structured and all would be well in the world…
But like all best laid plans, this has kind of gone to pot.
In my (somewhat limited) defence, this wasn't helped by a throat infection and a course of antibiotics (started with a nice fever which left me in bed whimpering pathetically!).
So that wiped out a week, and then I've been trying to catch up on my work in the day job and all that stuff.  Also, I've been trying to take things a little easier as I really don't like being ill and so I must make an effort to look after myself!
But anyway – I'm still typing up my goals so that I can share them all with you and so you can hold me accountable.  I'd put all these tasks into my organiser, and then things just haven't happened.  Partially due to the illness, but also partially due to a lack of enthusiasm on my part.
Now, this seems silly.  I want success, of course….so why am I procrastinating and self-sabotaging?  Plus, I'm the one that set all of these things up!  Surely I can't be rebelling against myself, that would seem….well, stupid!
*sigh*
There are now all these things that I was going to have done / started by now that haven't happened.
For example (and yes, these are in the goals report that I'm trying to write!), I wanted to:
Go for a 20-30 minute walk at least 5 times a week.  I'd even considered using my lunch break at work for this..and have I done it?  No.  Well, twice, but that's not exactly 5 times per week, is it.
Eat more fruit – I was being good and bringing some in as part of my lunch at work….but then that's slipped as well.  Silly, because I love fruit, so it's not a negative task!
Do one blog post a fortnight and create a new video every fortnight (overlapping so I'd be doing one thing each week).  I've got as far as writing in my diary which I should be doing (i.e. is it a blog post week or a video week), but I haven't actually created the content.
Plan out and update my Aweber mailing lists so that I've got a much better follow-up sequence in place (this will require some additional content in some cases).
I have done some of them, or have started some of them, but then there are others that have just slipped by the wayside.  The main problem for me I think is the apparent lack of enthusiasm that I have for my success and my future. 
Again, this is ridiculous – of course I want success.
So what am I going to do to get myself out of my own pit of despair?
Drink more tea?
(For me, that's a given!).
But really, what am I going to do?
Ask my friends for help of course!
So…please could you help me?  I need a gentle prod occasionally, or just a bit of contact so that I'm reminded that people notice if I don't do things.  If I let myself down, that's bad, but if I let my friends down that's even worse.  So if I know you're watching me & supporting me (can I emphasise the importance on *supporting*) then I'm a lot more likely to stay somewhere near the tracks…
Of course, life will throw up the occasional issue as it does; it wouldn't be any fun otherwise.  But I would just like to know that I have your support in making my 2012 amazing (and hopefully I'll be able to help to make yours great as well).
Let me know what's happening with you: are you sticking to your 2012 plans?  Have you fallen by the wayside?
I'm off to the Land That Time Forgot to visit my family, so I apologise in advance if there's a delay in me replying to your comment – I hardly get any phone reception at my parents so I can't get on the internet on my phone to reply.
Normal service will resume on Monday though as I'll be back in the Land of the Living!
Take care, and stay focused….
Nikki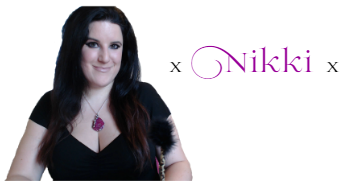 If you've enjoyed this post, I'd be grateful if you'd share it with your friends or anyone else that you feel it could help.
http://nikkistephens.com/wp-content/uploads/2017/08/Enfold-logo-purple-metallic-clear-background.png
0
0
Nikki
http://nikkistephens.com/wp-content/uploads/2017/08/Enfold-logo-purple-metallic-clear-background.png
Nikki
2012-02-17 13:25:38
2016-06-30 19:11:35
Best Laid Plans...(I need your help!)