Hello everyone, and welcome to the Lair of Temptation.
Are you sitting comfortably?  You might want to go and get a cup of tea & settle down to read this.
I'd like to do a quick shout out first to all the people on Alex Jeffreys MWA 2.0 course (and of course my friends from the MWA 1.0 course).  I'd also like to say hello and welcome to those that are on the Internet Selling For Newbies course with Omar Martin and Mike Filsaime.
Now, in the spirit of all things new and exciting, I'd like to talk to you about relationships.  No, not those kind of relationships, I could write a whole series of books on that and we'd be here all night (ok, so that comment isn't helping!)!
I'm talking about the professional and personal relationships being formed, both online and offline.
I've just read an email from James Arther Ray (featured speaker on  The Secret), and he comments: "You become who you spend time with…".  I know that I experienced this at school (yes, I can remember that far back!).  I always did better in subjects when I was with my group of friends that were also high achievers.  On the other side, when I was with friends that were (to put it politely) not focused on academic achievement, then my performance suffered.
So what does this mean for us?  Surround yourself with positive, helpful and successful people and you will all benefit as you reflect these characteristics.
Building relationships is very important to online success as well as life in general, and as with all relationships these take time to build, nurture and grow.  The problem is that too many people will build quasi-relationships based purely on the 'What's In It For Me' philosophy, and then will drop the person / people once they have used them as they feel necessary.
Luckily I haven't seen much of that so far on my online journey, although I am aware that it does go on.  But then what can you expect – we are humans, and sadly not all human nature is altruistic.  Not that I think we should spend all our time helping others; that just isn't feasible.  But remember your old friends.  It's too easy to get all excited about these new people in your life (be it online or offline) and just cast your existing friends to one side because they don't hold that same level of excitement for you.
You wouldn't be where you are now without the influence and help of your friends, and they won't take kindly to just being sidelined for not being the latest shiny thing in your life.
Take time out of your day to appreciate the existing people in your life, be it friends, family, co-workers, whoever.  There's nothing like a smile or contact from an old friend to help lift your day and make you feel that you are still valued.
That's what building and maintaining relationships involves.  Show how and why you value each other. It's a reciprocal circle.  You may think that you are too busy to do that, but that's a terrible excuse.
Most of us or in fact all of us are guilty of wasting time.  Spend 5 minutes writing a quick email to someone you used to speak to a lot but now barely communicate.  You may not get a response straight away, don't worry.  Half the lesson is in recognising those that used to be the top of your list, and identifying to yourself why they've slipped.
Now, I do of course realise that some relationships will end, and some will always have different levels of interaction, frequency and depth.
I'm not suggesting you have to be friends with everyone, that would be ludicrous.  But don't just push the old friends aside because new ones have appeared.  There isn't a limit to how many friends a person can have.
Fundamentally it comes down to this basic concept that I'm sure you've all heard a thousand times before:  Treat others as you would wish to be treated.
It doesn't cost anything, and yet I think to a certain extent that's why we take it for granted.  Perhaps if there was a price on friendship and maintaining positive relationships then people would perceive that to be of value to them.
Don't be the person that loses touch with everyone simply because you prioritise new contacts over existing ones.  Remember: everyone in your life is there for a reason, whether it's to learn from, to emulate, or to go out shopping.  You can learn a lesson from every person you meet, and it is often those we think we can learn very little from that prove to be the most educational.
Whew, quite a deep & meaningful post from me!  I'm not always like this as you'll see if you look at some of my previous posts, but it's something that's been bothering me lately so I wanted to highlight it.
Anyway, on that note I'm off to email one of my friends that I haven't spoken to for a couple of months…I suggest that perhaps you do the same…
Until next time,
Nikki / Purple Minxy Witch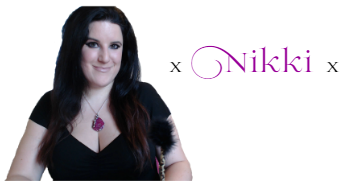 If you've enjoyed this post, I'd be grateful if you'd share it with your friends or anyone else that you feel it could help.
http://nikkistephens.com/wp-content/uploads/2017/08/Enfold-logo-purple-metallic-clear-background.png
0
0
Nikki
http://nikkistephens.com/wp-content/uploads/2017/08/Enfold-logo-purple-metallic-clear-background.png
Nikki
2009-07-09 23:25:06
2016-06-30 19:55:25
I'm Starting With The (Wo)Man In The Mirror