I've had trouble thinking of a title for this blog post – previous entries have had song lyrics that have been in my head at the time.  One of my favourite songs is Girls Aloud – Call The Shots, so I decided to go for a line from there.  After all, dreams that glitter are probably the best ones to be going after!
Did you have a good New Year?  Any horror stories or random misadventures?  Mine was a quiet one, I was at home with one of my closest friends watching other people's fireworks.  I personally find the whole NYE celebrations to be a lot of hype and then little substance.  Why spend a fortune to go out somewhere and be surrounded by random people when you can spend it with the people that matter to you instead?  That's my view on it anyway.
I've been without the internet for the past few days, so I apologise if I've been delayed in responding to you – I shall be catching up over the next couple of days with everyone.  I've delayed putting up my Profit Pulling Platform as I knew I wouldn't be able to check it was working properly until I could get back online.
As it's New Year, it's an ideal time for reflection and planning.
I don't do resolutions as I'm practically perfect in every way (ok, so that's not entirely accurate) – but I did see Mary Poppins on TV yesterday so I couldn't resist adding that line in!
Planning however is something that doesn't come that naturally to me.  Oh, I have ideas of how I want things to be, or what I want to do, but I often don't give myself the structure that's needed to be able to achieve these ideas and dreams.  So is it any wonder that year after year, I end up with mostly the same results?  The only time that things have changed for me is when I have felt passionate enough about something to take proper action and yes, you've guessed it, PLANNED what I needed to do to get what I wanted!
So I find myself in the position of knowing that I need a plan if I am to succeed, but not quite knowing where to start.  I know Alex breaks his plans down into a year, then 4 x 90 days, then that first 90 days into 3 months, and then that first month down into 4 weeks, and then that 1st week down to days.  I know that this will be fundamental to organise myself sufficiently to make progress, and not just be a busy fool.  I also know this will help me in my current job, as I'm nowhere near as in control there as I need to be either.
What am I lacking then that I know what to do, but I haven't done it?  Discipline.  I like to think it takes a reasonably self-aware person to be able to realise that they are the only thing hindering their success, and that therefore I am the only person sabotaging my otherwise guaranteed progress and inevitable success.  Honestly, I need to give myself a good talking-to!  And no, that isn't an invitation for you to lecture me by the way.
How do you plan?  Do you follow Alex's method outlined above?  I'd be interested to know how you create the map for your own success.
What about accountability?  Do you have an accountability partner where you can both check that you (and they) are following their plan?
I'd love to know what your thoughts and preferences are for this, so please leave a comment & let me know!
Until next time…
Nikki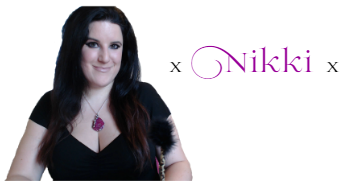 If you've enjoyed this post, I'd be grateful if you'd share it with your friends or anyone else that you feel it could help.
http://nikkistephens.com/wp-content/uploads/2017/08/Enfold-logo-purple-metallic-clear-background.png
0
0
Nikki
http://nikkistephens.com/wp-content/uploads/2017/08/Enfold-logo-purple-metallic-clear-background.png
Nikki
2009-01-05 10:53:29
2016-06-30 20:12:59
So Full Of Twilight; Dreams That Glitter…