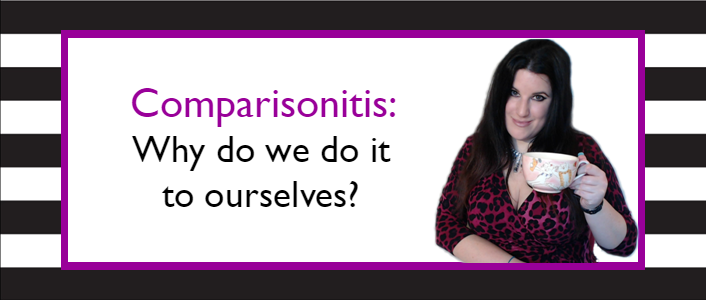 I had a mini epiphany over the weekend (I was drinking tea & eating a teacake; good brain food!).
You see, I think some of what has been holding me back in the online business world is that *gasp* other people teach what I can teach, and I don't want people thinking I've copied them.
And I know all the "but you'll teach it in a different way / people will resonate with your personality & style (or not)" business. But I still have felt inferior.
After all, there are a lot of successful female entrepreneurs out there that can teach you how to build a WordPress website, how to create videos, how to set up & manage your social media, how to be authentic in business, how to be organised, how to be productive etc.
The thing is, we don't like to be wrong. We don't want to teach someone the 'wrong' way to do something. But with the concepts I've mentioned above, there is no clearly defined right & wrong. Yes, there will be similarities of course; there are only so many ways you can teach how to create a Facebook page, for example. That's where your personality & delivery style comes in to play.
And I was pondering this – and suddenly realised – men don't seem to do this. Men will just create whatever they want to create and get it out there for sale. I've never seen a male internet marketer say "oh, well Person X brought out a course on how to build a website, so there's no point in me doing it, what if he thinks I copied him, what if mine isn't as good".
They send daily emails promoting the latest offering (sometimes affiliate, sometimes their own), and they don't have any of this "am I emailing too often / not enough / am I too formal / am I too chatty".
They also don't tend to care nearly as much about how they look on video – and answer me this (in your head if you want) – how many of us have put off making videos because we don't like how we look or sound on camera, we want the background to look nice, we want good clothes, hair, lighting etc.
We hold ourselves back all the time. And why? Really?
Think back to when we were at school and had to do an assignment. We all got given the same assignment, yet all created something different (apart from the blatant copycat, but that's another issue for another time). So why on earth can't we all create products and services that will have similarities – providing it's our own interpretation, skills, & experience of whatever we're teaching / providing / delivering, then there's nothing wrong with that!
So now, when I hear that voice that says "but she has already created a course on that so why bother" I will ask myself – what would a man do here?
And please don't think I'm being derogatory towards men, I'm really not, if anything I'm grateful that they have shown that with self-belief and a lack of comparisonitis, we can all create whatever we want.
(I shared this in a private group of female entrepreneurs and had a resounding positive response to this, ranging from the "I do this too!" to "that's a really good point, I needed this, thank you".  So I wanted to share it here with you as well).
The moral of my story is this:
Add value; be yourself. The end.
(and if you need inspiration, take time out to have a cup of tea & some sort of badness – it's the way forward and your brain will thank you for it!)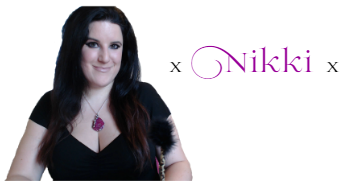 If you've enjoyed this post, I'd be grateful if you'd share it with your friends or anyone else that you feel it could help.
http://nikkistephens.com/wp-content/uploads/2015/10/Comparisonitis-why-do-we-do-it-to-ourselves.png
300
706
Nikki
http://nikkistephens.com/wp-content/uploads/2017/08/Enfold-logo-purple-metallic-clear-background.png
Nikki
2015-10-19 14:55:40
2016-06-30 14:30:58
Comparisonitis. Why do we torture ourselves with it so much?!