OK, so over the past couple of days I keep seeing the video for this song, and then it's been in my head…so I thought I'd share it with you.
Ever had one of those weeks where things just haven't gone as planned?  You start off all confident and focused, and then everything rapidly goes downhill like a ball of string unravelling?
That's been me this week.  I returned to work after the Christmas break thinking I'd have at least a day, if not most of the week, to catch up on things and get back into it all, but no.  It's got to the point that I've taken some work home with me to do over the weekend – which is just wrong.  Still, at least then I can start again on Monday with a little more clarity rather than just fumbling blindly in the fog.
On the plus side, I'm finally working on getting my finances sorted, and I've created some home rules for myself as well as some work rules.  I have to either have complete structure (of my own making – that part is crucial – I get extremely resentful if other people try to impose their rules on me), or no structure at all.  There's no happy medium with me!
Anyway, one thing relating to my business that I have found very useful this week is the second edition of Garry Parkes' newsletter – seriously, if you haven't got your free copy yet, pop over and sign up ASAP!  I'd already learned and been able to implement new things by page 8, so I thoroughly recommend it.
Another important post for the world of blogging is on Gary Simpson's site – what makes a blog popular?  What makes people come back to revisit and leave comments?  Have a look here and see what you think.
One thing that I am frequently noticing that has surprised me, and that I am benefitting from hugely, is how supportive everyone is of each other.  We only have to post a comment asking for help with something, and those with the necessary knowledge rush to our aid.  Where in the 'real' world (i.e. not online) does this happen?  Everyone always seems to be too busy, or too obsessed with 'well, what's in it for ME if I help you?'.  Among the Fortunate 500 and the others that have passed this way, I have only ever found people to be generous with their time and in sharing their knowledge.  For that I am truly thankful.
This is quite a short post for me, I'm aiming to get another one up at the beginning of next week, assuming I don't get buried by work in the meantime…have a good weekend (what's left of it anyway!).
Till next time…
Nikki / Nix of the Nickelodeon
PS – the reasoning behind the title is two-fold.  One, it describes my current work situation, where I am drowning in paperwork & don't have the right work / life balance.  Two; (and this one's for Alex & relates to the intended meaning of the lyrics); don't chase money!  Get busy living your life, and let the money chase you.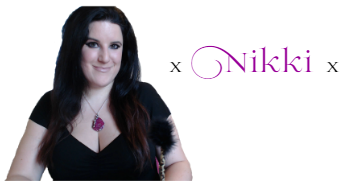 If you've enjoyed this post, I'd be grateful if you'd share it with your friends or anyone else that you feel it could help.
http://nikkistephens.com/wp-content/uploads/2017/08/Enfold-logo-purple-metallic-clear-background.png
0
0
Nikki
http://nikkistephens.com/wp-content/uploads/2017/08/Enfold-logo-purple-metallic-clear-background.png
Nikki
2009-01-10 15:32:49
2016-06-30 20:11:39
Instead Of Chasing That Paper, Just Live Your Life…