I have a confession of sorts.
It's been a while since I've attended any kind of live internet marketing event.  In fact, the last one I appeared at was a couple of years ago, in Bristol (where I live at the moment).  I went to catch up with one of my friends there, and ended up staying in the bar till about 6am!  (I was drinking tea rather than alcohol as I was driving.)
Anyway, I digress.  What was I talking about?
Oh yes.
Live events.  Do you make it a priority to attend them whenever you can?  Or do you find them to be pitch-fests from the speakers, and not actually giving you much information that you can use?
My first ever live event was over in Las Vegas (yes, you read that correctly.  This person that had never left the UK & didn't even own a passport, flew halfway across the world to attend a marketing event).
In fact, after that, I wrote a blog post about it which you can see here: http://nikkistephens.com/online-business/viva-las-vegas/
Then a while ago I went to a free training event on becoming a life coach, and while the information given was good and helpful (along with practical demonstrations where we practiced coaching each other), the end of the second day was totally geared towards promoting their much higher-priced products.  But then I suppose that's to be expected from a free 2-day introductory course!
(Incidentally, I discovered that life coaching in a one-to-one capacity is not for me – I am no good at being quiet and helping people to find their own solutions – no, I wade on in with a sledgehammer and go "so, this is your problem as I understand it, and this is what you need to do about it".)
And there I am moving off-point again.
Back to internet marketing events. 
Do you go to them?
Do you find them useful?
Do you attend the actual event, or do you prop up the bar & network there instead?
What's been thing biggest thing you've learned about them?
Or have you missed them so far, and you're wondering whether to bother?
I'd be interested to know what you think – I tend to sway between wanting to go to them, and then justifying the cost (of the hotel, and the food, and the drinks etc), and then wanting to stay at home like a hermit with my cats**
(**the cats win a lot of my decisions, I love being at home with them!)
Also, do you know of any events that are happening that you can share?
Let me know in the comments below!
Until next time…
Nikki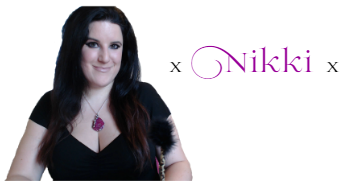 If you've enjoyed this post, I'd be grateful if you'd share it with your friends or anyone else that you feel it could help.
http://nikkistephens.com/wp-content/uploads/2017/08/Enfold-logo-purple-metallic-clear-background.png
0
0
Nikki
http://nikkistephens.com/wp-content/uploads/2017/08/Enfold-logo-purple-metallic-clear-background.png
Nikki
2013-05-28 16:59:13
2016-06-30 18:49:17
Do you love LIVE events?