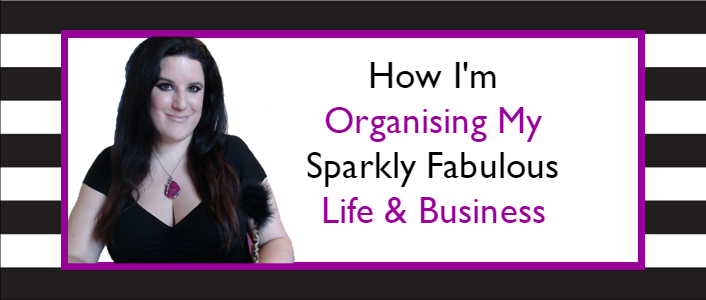 Ever feel like your life is running away with you?
You have so many things to do, and so many things to juggle – and so you find yourself forgetting things, procrastinating, and not achieving half of what you'd like to?
I was in the same place. I run 3 websites, I have a life (of sorts!), and yet I found I wasn't getting anything done as I just didn't know where to start or what I was doing.
So firstly, I created a free workbook to help to organise the chaos (you can get it here: Hello!).
Secondly, I decided to create my own organiser inserts for my A5 Filofax – initially, just for a month to see how I got on and whether they did in fact help, So forgive the Blue Peter style as it's all hand-drawn on coloured paper as that's all I had at the time.
I've separated the month as follows:
~ Month to view (for an overview of the whole month)
~ Week to view split into sections (life, business, finances, 3 x websites, and notes)
~ Week to view split into social media accounts – 3 websites = a lot of social media to be updated! But this will help me to plan what I want to share / promote and when.
~ Week to view 'normal' style with space for details to be written in.
The weeks then repeat until the end of the month, and on the back cover of the month, I have a summary – finances in & out, social media & email list numbers, what went well, what didn't go so well.
I haven't done a front cover yet, it might have my goals for the month or something like that. This is just an experiment but I thought it would be worth sharing!
So if you have several social media accounts to manage, you work in direct sales, or anything where you need to plan and keep a track of things, you may also find this useful.
Let me know how you plan out your life & your business?  Do you have a particular planner that you love?  Do you manage it all online?  Or are you having a similar struggle to me, in that you have so many things to track, and not enough time / space / energy to do them?
I'd love to have your thoughts on this!
Wishing you a sparkly & fabulous day,
x Nikki x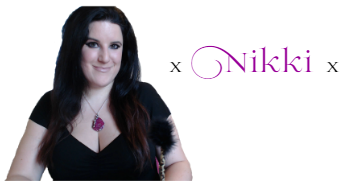 If you've enjoyed this post, I'd be grateful if you'd share it with your friends or anyone else that you feel it could help.
http://nikkistephens.com/wp-content/uploads/2015/05/How-Im-organising-my-sparkly-fabulous-life-and-business-new.png
300
706
Nikki
http://nikkistephens.com/wp-content/uploads/2017/08/Enfold-logo-purple-metallic-clear-background.png
Nikki
2015-05-07 18:44:44
2016-06-30 14:56:50
How I'm Organising My Sparkly Fabulous Life and Business