It's a question I probably should ask in many different areas of my life.
However, in this instance, I want to talk about communication, and specifically that of the emailing-your-list variety.
If you have a list, how often do you email them? Is it just me that gets fed up with emails every day from the same people trying to sell things to me? Even if, in some cases, it's a freebie that they're offering – is it *really* relevant to me and my life? Or am I just being sent things as an attempt at building the list, or adswapping, or selling me some sort of affiliate product?
It's a tricky balance isn't it. On the one hand, we're always told that 'the money is in the list' and that's how you'll get people to buy things, by using your list to send out details, promotions, freebies, and just generally keep up the communication. On the other hand, we just get email after email promoting the same stuff in some cases (particularly at product launch time), giving away freebies that are quite often either not relevant, or fairly useless – and who wants to clog up their hard drive with more clutter?
I have to admit that I just skim read the names and the email titles as they appear in my inbox – I'm on so many lists that it would be a full time job to read them all. So unfortunately, if I don't perceive a value in it for me – either by the title or by the name – then it gets deleted. Some people think that they have to hang on to all these emails, just in case they miss out on the one email that gives them that opportunity to make a million dollars overnight in their sleep (sidenote – the emails might promise the dream, but it isn't going to give it to you). I don't (and I'm sure you don't) have time to go through every email just in case there's something in there. Hence my use of the delete button. So far, I haven't died a death of a thousand plagues by just going through and deleting all the emails that I don't have time to read.
Now, unusually for me, I am sending a link to this blog post out to my list. But then I haven't emailed my list for a while, and I don't want them to completely forget about me. That, and I do genuinely want to have other people's opinions on this matter. Therein lies the other part of this. There's the question asked by my title – how much is too much? But then there is also the question 'how little is too little?'
What are your thoughts on this? Do you find you're getting daily emails from people, do you read them all, what gets you interested to open the email and find out more?
Nikki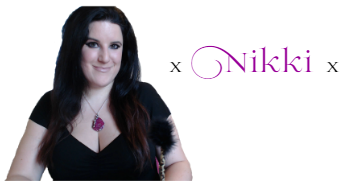 If you've enjoyed this post, I'd be grateful if you'd share it with your friends or anyone else that you feel it could help.
http://nikkistephens.com/wp-content/uploads/2017/08/Enfold-logo-purple-metallic-clear-background.png
0
0
Nikki
http://nikkistephens.com/wp-content/uploads/2017/08/Enfold-logo-purple-metallic-clear-background.png
Nikki
2010-03-22 15:35:34
2016-06-30 19:40:57
How much is too much?