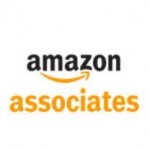 As part of the 90 Day Affiliate Challenge, we've moved on to looking at Amazon as a source for products to promote, particularly given the time of year (note to self; next year, have Christmas-related affiliate sites in place before this point!).
So that meant I needed to sign up to become an affiliate for Amazon.
I recorded a short video showing you how to set up an Amazon Associates account, so you can watch that here:
Now, once you've set yourself up as an affiliate on your Amazon site of choice (I did both .com and .co.uk as I explain in the video above), you'll be able to promote your choice of products. There are a few ways of doing this, and Amazon walks you through the different options: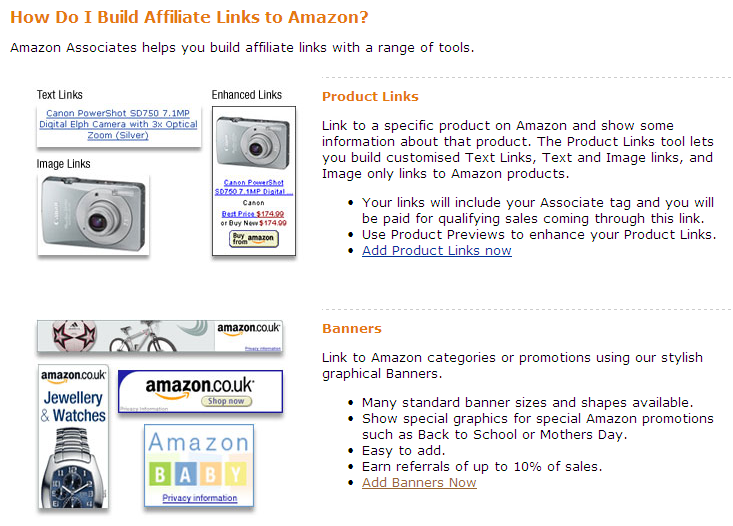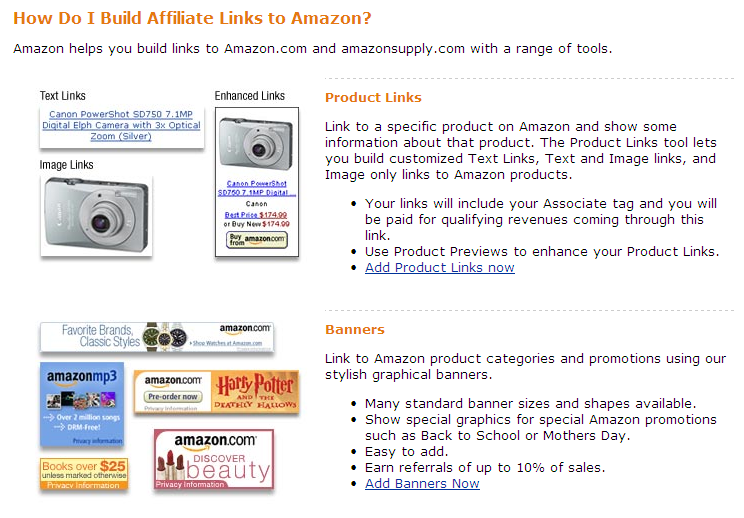 Incidentally, the different sites have slightly different payment tiers, so for your information, here they are:
Amazon.com affiliate payment tiers: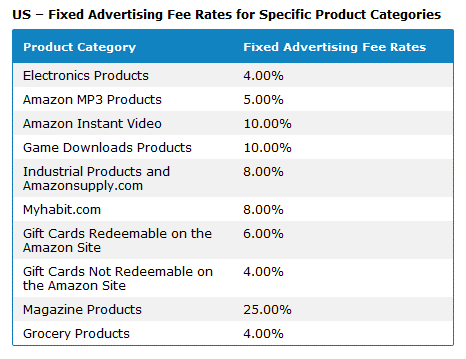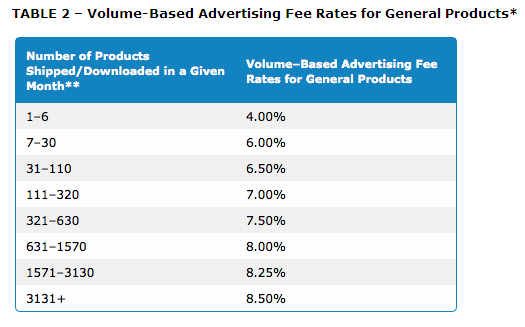 Amazon.co.uk affiliate payment tiers: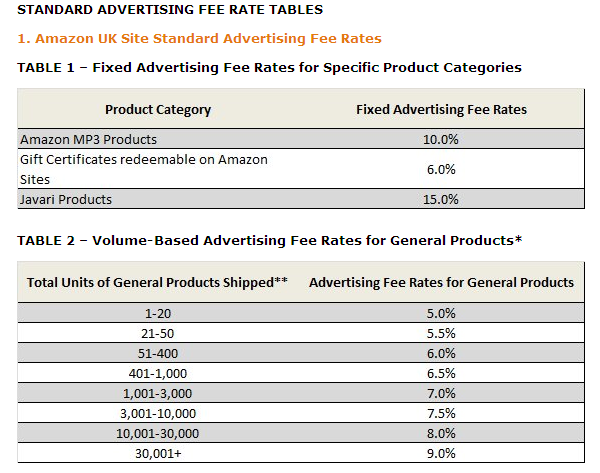 So now I'm off to research products on Amazon, then keyword research so that I can build another affiliate site (or 3). I also want to get another Clickbank affiliate product site up & running, so that's going to keep me quiet for a while!
How about you – have you signed up as an Amazon Associate?  Do you find it brings you a regular income?
I'd love to hear your thoughts!
Speak soon,
Nikki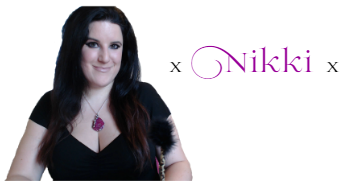 If you've enjoyed this post, I'd be grateful if you'd share it with your friends or anyone else that you feel it could help.
http://nikkistephens.com/wp-content/uploads/2017/08/Enfold-logo-purple-metallic-clear-background.png
0
0
Nikki
http://nikkistephens.com/wp-content/uploads/2017/08/Enfold-logo-purple-metallic-clear-background.png
Nikki
2012-11-28 11:35:22
2016-06-30 16:03:37
How to become an Amazon Associate affiliate