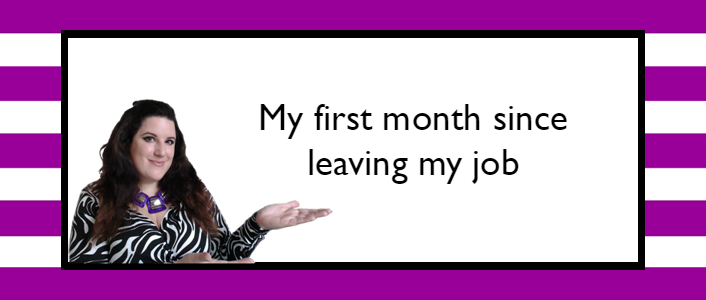 So, as you may be aware, I left my full-time job of over 8 years at the end of February.
There were a few reasons for doing so, one of which was that I could finally dedicate my time to following my dream of being a 'proper' online entrepreneur (as opposed to one just dabbling around).
So I thought I'd share how my first month has been.
Firstly, I was without a car for my last 2 weeks at work; I had some very kind work friends that gave me lifts so I didn't have to endure public transport too much. But still, being without my car that I'd had for 9 years…it messed with my head! I've always been very independent so not being able to escape / drive somewhere was affecting me.
Secondly, I didn't leave work until gone 11pm on my last day, & then I went back in on the Monday to finish off & that took me all day. It still wasn't finished, but was at least in a better state where I was reasonably happy to leave it.
I met a friend for food that evening, & was hoping to celebrate – but I just felt exhausted & flat.
Anyway, as part of me leaving, I had agreed to be paid for 2 extra days so that I could pop in & do certain aspects of my job prior to them recruiting a replacement.
I have just (as of yesterday – Friday 27th March) finished working those extra 15 hours. So I have left it with them – if they would like me to do any further work, I will require payment.
I have found it fascinating how much that has drained me.
It isn't the work, it's the people. And in fact it's one person in particular. So draining. A real energy vampire. Either way, it has reiterated to me how important it was for me to leave & no longer have to deal with this person.
I digress.
After my first week of freedom, I got ill. I had a hot / cold fever & was waking up drenched in my own sweat. Then it turned into a cough. Part of me thinks it was just my body releasing a lot of the stresses of work. But that wiped me out for a week. Then I went to visit my parents for Mother's Day (& had to get the train as my car still wasn't fixed – it all turned into a bit of a saga).
I've spent time pottering about on social media. I've been finding inspiration in other people's website design & branding. I've watched instructional / educational videos.

I've been making my own graphics ("purple on ALL THE THINGS!").

I've chilled out with my cats. I've chilled in my pjs. My boyfriend has called me a tramp for not getting dressed for about 3 days in a row. He was only half-joking (he works from home as well).
I've thought about stuff. I've been thinking about my redesign of this website & the creation of a new opt-in. I've been thinking about the Academy I've half-planned out (Create Your Stylish Online Presence). I've been considering writing a book (or several books, in fact) for the Kindle & maybe self-publish as well.
But I haven't actually done anything.
Now my first month is up, & I have very little to show for it.
This isn't where I need or want to be.
After all, the bills keep coming in & I've lost my guaranteed income (the salary from my job).
April needs to be very different. Otherwise I will find myself in the unwanted position of having to look for work. The whole point of all of this was to be my own boss.
So, I need to add structure back into my life. I need to get dressed. I need to make a plan & EXECUTE that plan.
Do you work for yourself? If so, what do you do, & how do you structure your days?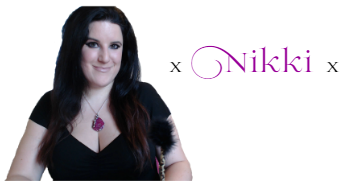 If you've enjoyed this post, I'd be grateful if you'd share it with your friends or anyone else that you feel it could help.
http://nikkistephens.com/wp-content/uploads/2015/03/My-first-month-since-leaving-my-job.png
300
706
Nikki
http://nikkistephens.com/wp-content/uploads/2017/08/Enfold-logo-purple-metallic-clear-background.png
Nikki
2015-03-28 22:32:23
2016-06-30 15:18:01
My first month since leaving my job