Do you like a challenge as well?
Then this could be for you.
Barry (at www.Barry-Wells.com) has come up with a Leap Year Video Challenge, and it's something that I'm most certainly going to be partaking in.
You'll have seen from my last post that I was having a bit of a 'meh' moment about what I'm doing (or more appropriately, not doing), and so this challenge has come along at the perfect time for me.
Oh, and did I mention he's giving away prizes as well?!
The basic premise is simple:
From 29th February to 29th March, create & post new videos on to your blog once a week (and host them on YouTube as well if you like).
This will give everyone four weeks' worth of video posts where you can show off your skills.
There are 2 caveats; the videos have to be made by you (whether you're in front of the camera or doing a PowerPoint presentation or screen capture tutorial), and they have to be related to Internet Marketing.
So get your thinking caps on! (Or in my case, my Thinking Witch's Hat).
For the full story, please see Barry's post here:
http://barry-wells.com/an-internet-marketing-video-challenge-and-everyone-is-invited
We have to let Barry know as soon as we've uploaded each new blog post, and then he's going to compile them all into a particular post over on his blog – what a great way of sharing expertise and driving traffic!!
Yes, there's a limit on what you can cover in a 10 minute video, but with four weeks that gives a minimum of 40 minutes – ideal for a series of videos (and the aim that it will bring your viewers back for the subsequent parts).
Especially if people know they only have to wait a week for your next instalment.
So if you have a skill, or you have a particular field of knowledge in the IM arena, then make some videos for it and join in the fun!
For example, you could do:
~ How to conduct interviews
~ How to install a new blog theme
~ How to set up hosting, get a domain name, and sort out a domain email
~ How to use Aweber
~ How to use your favourite piece of software
The list goes on!
Leave me a comment to let me know if you're going to be joining in!
Also, is there anything you'd like to see me doing? I'm planning on finishing off my Amazon S3 series (see part 1 and part 2), but is there anything else that you'd like to know about?
Let me know as I'd love to provide content that helps you!
Speak soon,
Nikki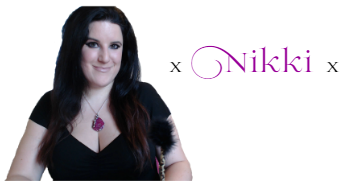 If you've enjoyed this post, I'd be grateful if you'd share it with your friends or anyone else that you feel it could help.
http://nikkistephens.com/wp-content/uploads/2017/08/Enfold-logo-purple-metallic-clear-background.png
0
0
Nikki
http://nikkistephens.com/wp-content/uploads/2017/08/Enfold-logo-purple-metallic-clear-background.png
Nikki
2012-02-22 18:30:40
2016-06-30 19:09:52
Oh how I love a challenge!