No, not the Euromillions (as I type, there's someone in the UK with the winning ticket of something like £166million), or the Lotto, or anything boring like that…
…I've won something FAR more exciting!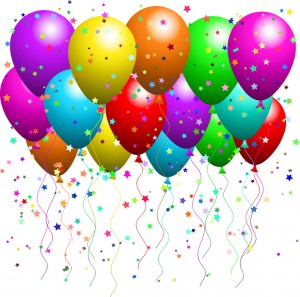 Wait for it…
…drum roll….
…yes, I'm going to keep you in suspense that little bit longer…
….*drinks tea*…..
…..*makes a list*…..
Oh, all right then….
I've won a free place on Sally Neill's coaching prog!   
Sally recently released her report Newbies Next Chapter, and as part of it, she offered 3 lucky winners a free place on her brand new coaching.  Now, I really didn't think I'd win, but I still wanted to comment as Sally had kindly asked me to review her ebook while it was still in draft mode.
So there I was, minding my own, drinking tea as per usual, and I saw that Sally had released this post so I wanted to pop over and congratulate her on her book, as I thought it was a great read – really down-to-earth and realistic, and it made everything seem so achievable.  
Who knew that my comment (or rather, comments as I replied to Sally's reply) would make me a winner?! 
But anyway, I've just come over from Sally's blog where she (& her daughter Jade) did a video to announce the winners: and I'm one of them!!
Wow I'm so excited!  I mean, I've been running this blog for a couple of years, but it's been suffering from neglect and could do with some TLC. 
On a personal note, I've just moved house and have managed to get my laptop to be functional again (long story, but my laptop is about 100 years old), so I'm just getting my life all sorted again… So the fact that I've just won this coaching has come at a perfect time for me.
I also know that Sally will be holding me accountable, so I'll have to get on with things and do as I'm told…how will I cope with that?!  I'm sure my family would be the first to tell you that I don't like doing as I'm told.  However, I do realise that if I wish to progress and succeed, then I need to learn from someone that's actually doing it…
So watch this space…things will be changing around here and stepping up to the next level!
Wish me luck!
Nikki / PMW
If you've enjoyed this post, I'd be grateful if you'd share it with your friends or anyone else that you feel it could help.