…and I'm feeling goooood…
What would running your own business mean to you? Particularly your own ONLINE business, that can be run and managed from anywhere with an internet connection?  It's a freedom that I almost don't dare to dream of, although having seen others that are living this dream, I want a piece of this action.
Don't get me wrong, I like my current job.  I've worked reasonably hard to get to where I am, and in that respect consider myself a success.
However – financially and mentally this is only part of the story.  Do I really want to do 9am-5pm 5 days a week for the rest of my life until I hit retirement age?  In the UK this would mean at least *counts on fingers* another 33 years.  Or would I rather be working to my own demands for my business, rather than the demands of someone else's business?   What if you could set up a business that would run for you providing the backbone of it was well-structured?  That's where Alex Jeffreys and Dean Holland come into the equation, or they do for me anyway.
I've been following Alex for a while, and if you don't know who he is then I strongly suggest you check out his website.  The man clearly knows his stuff and is very successful with it, and not only that, he is also generous with sharing his information.  You know that there are some people out there that promise you the world for a sum of money – you pay, hoping to have found the magic button to solve all your problems and make you a millionaire overnight, and then discover that the information is all well and good but doesn't actually help you very much.  So it goes on a shelf (or a folder on your computer) to collect dust.  And the Groundhog Day continues.
This is where Dean also comes into it.  Check his blog out here.  Dean met Alex at a recent seminar event, and this transformed Dean's thinking and way of working his business.  This got Dean to start his own blog documenting how he's starting his own online business.  Alex is supporting him every step of the way on this.
This in turn has inspired me – it almost seems rude for me to not try it, when Dean is putting it into nice easy straightforward bitesize lessons.  Now I don't have any excuses to avoid taking control of my life, despite my best efforts!
So I signed myself up for Alex Jeffreys' coaching programme, and have been busy leaving comments on the blogs of other students in his programme.
The fact that you are reading this here and that I now have an online presence is fundamentally down to the following people, who have very patiently helped me even when I was asking the most daft questions:
* Dean Holland
* Gary Simpson
* Garry Parkes
* Harry Harris
* And of course Alex Jeffreys.
Since the course has started I've been learning all I can from these people (peeps – that one is for you Dean!), and putting their advice into practice.
So thank you for reading this far, and wish me luck with the next steps in my search for freedom!  I would love to hear your thoughts / suggestions, so please leave me a comment here.
For those of you that would like to know more about me, then please visit the About Me page at the top.
Until next time, take care!
Nikki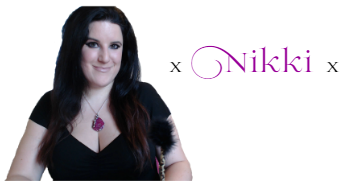 If you've enjoyed this post, I'd be grateful if you'd share it with your friends or anyone else that you feel it could help.
http://nikkistephens.com/wp-content/uploads/2017/08/Enfold-logo-purple-metallic-clear-background.png
0
0
Nikki
http://nikkistephens.com/wp-content/uploads/2017/08/Enfold-logo-purple-metallic-clear-background.png
Nikki
2008-12-14 10:37:40
2016-06-30 20:16:12
It's a new dawn, it's a new day, and it's a new life for me…