I don't know why I instigate
And say what I don't mean
I don't know how I got this way
I know its not alright
So I'm
Breaking the habit
Tonight
(lyrics from Linkin Park – Breaking The Habit)
As I'm writing this it's Sunday night, I'm on the sofa, and reflecting on my weekend.  I'm also watching Transformers (the film) – so I'm multitasking as always.
How many of us are rushing around from one thing to the next without pausing for breath in between?  How many of us are on autopilot as we're moving throughout life?  There's a quote that I read recently that says "life is not measured by the number of breaths we take, but by the moments that take our breath away".  (Once I've found out who wrote it, I'll add their name in here).  How many of us are just going through the motions of life, without really feeling it, enjoying it, or adding any impact?
I was having a cup of tea in IKEA on Saturday in between a little retail therapy and I was making notes in my book – I was only sitting there for about 45 minutes.  Yet after about 20 minutes, all sorts of ideas were coming into my head for my business and my future direction.  My point being that it was only after I'd been sitting quietly and having some time out that my thoughts had time to filter through to my conscious mind.  I'm definitely guilty of rushing around like a headless chicken at times – despite my calm and mostly chilled countenance, I am normally moving from one thing to the next on autopilot.  I imagine the majority of you reading this will identify with this scenario – we get up, get ready for work, go to work, come home again, possibly see friends or work on our other businesses in the evening, and before you know it, it's time for bed again.  How many of us feel that there aren't enough hours in the day?
"50 years from now when you're looking back at your life don't you want to say that you had the guts to get into the car?"
Sorry, it just got to that part in the film.  How many of us let opportunities pass by because we don't know what the outcome will be?  This partially relates to my rather lengthy post over at Hilary's blog on children, education and upbringing – so many people are afraid of change and of potential failure (or even success) that they would rather stay in the relative safety of their comfort zones.  A lot of us have been brought up to seek security in every area of our lives.  Get a steady job, a steady relationship, have the 2.4 children, the white picket fence, etc etc.  Yawn.  And then people wonder why they never break out of the monotony of their everyday lives.  I do not want to wake up when I'm 70 and suddenly realise that I have spent my entire life sleepwalking through it according to other people's expectations.
Luckily for me I realised at an early age that other people have their own agendas and reasons for wanting to keep you in a little box, and so I have been following my own path for many years now.  The only problem that I have had with that is not being able to find the kind of guidance that I needed.  It's been patently clear to me what I don't want, and that sadly the majority of people that have been around me are those that would rather be safe in their box instead of trying to break out to make something of themselves.  That isn't me.  I have never been good with people trying to restrain me or pigeon-hole me.
Anyway, back to my Saturday.  I had also indulged in a little pampering that day, and that had prompted my thoughts on taking a little time out to do something for yourself.  We cannot function effectively when we are tired and run down or drained.  We all need a little time to just take stock of our current situation, without feeling that we have to be actively working on anything.  For having that short bit of time out to just relax and not be 'doing' something, I gave my mind the opportunity to cut through all the everyday chatter and produce some useful ideas.  Sometimes we need to just stop to allow ourselves that downtime.  We are often our harshest critics, when we should be our fiercest supporters.
There is only the one of us, and we are irreplaceable.
As my final point, I would like to suggest that you pop over to the Gaz-Man's blog.  He has kindly offered a very powerful ebook there for free – and I think it's the ideal companion for when you're taking that bit of time for yourself.  It can help to put things into perspective.
Nikki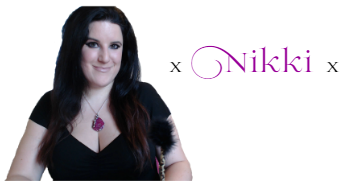 If you've enjoyed this post, I'd be grateful if you'd share it with your friends or anyone else that you feel it could help.
http://nikkistephens.com/wp-content/uploads/2017/08/Enfold-logo-purple-metallic-clear-background.png
0
0
Nikki
http://nikkistephens.com/wp-content/uploads/2017/08/Enfold-logo-purple-metallic-clear-background.png
Nikki
2009-03-02 11:53:14
2016-06-30 20:04:04
I Don't Know What's Worth Fighting For, Or Why I Have To Scream...