I have been guilty of procrastination since the New Year.  Yes, I work full time, and therefore don't necessarily have as much time as others to dedicate to this at present.  But is that really true?  Or am I just a poor judge of efficient time management?
Gary's 20 traits of Winners vs Losers post highlighted that to me – go and have a look and rate yourself honestly against the 20 points there.  It might just give you the wake up call you need.
One thing I have been struggling with recently involves me losing sight of some of my own personal values.  I have allowed myself to be concerned with other people's opinions of me, which is dangerous territory for me to tread upon.  The reason I have been considering seeking the approval of others is because I momentarily lost my faith in myself.  Why do I tell you this?  Because it may happen to you.  This blog is documenting my journey to success, and on every journey there will be pitfalls or traps or diversions.  Despite myself, I am only human (although some of my skills are out of this world 😉 ).
So how have I got myself out of this state?  By being proactive.  Firstly, I have recognised my detrimental mindset, and so I can work on changing that.  I have also made it a priority to re-read The Guru's Dream, as it was after reading that in the first place that I was so fired up and ready to take on the internet marketing world.  The question begs to be asked though: Is the internet marketing world ready for me?
I am not afraid of working hard to get what I want, although I much prefer to work smart rather than hard.  But I always get what I want when I am passionate about it.
This brings me to another issue.
For those of you that can see there is a lot more to me than meets the eye, thank you for appreciating my sense of humour and allowing me to share it with you.  I'm glad you enjoy it; it certainly brightens up my day.
To those of you that have ignored the constructive comments I have contributed to others blogs, and that have chosen only to focus on the more superficial aspects of my online presence, this is my warning to you.  I have a great deal of fight and passion in me, and I will not be underestimated.
I am in this to succeed, and I am in this to win.  So if you don't want to join me on that path then I suggest you move out of the way.
Message to success: I am coming.  And I will conquer you.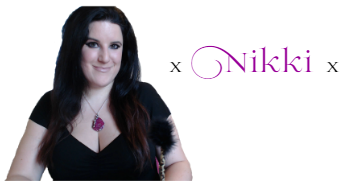 If you've enjoyed this post, I'd be grateful if you'd share it with your friends or anyone else that you feel it could help.
http://nikkistephens.com/wp-content/uploads/2017/08/Enfold-logo-purple-metallic-clear-background.png
0
0
Nikki
http://nikkistephens.com/wp-content/uploads/2017/08/Enfold-logo-purple-metallic-clear-background.png
Nikki
2009-01-19 11:35:08
2016-06-30 20:09:53
I'm Like The Ringleader; I Call The Shots