Hey everyone!
You may have been wondering where I've been for the past couple of weeks (though that being said, given my somewhat sporadic appearance here that's totally understandable).
Well, I decided I needed to do something to get my focus back into internet marketing and my online adventure, so I decided to invest in John Thornhill's One Month Mentor programme.  It's shut now but I imagine after the success of this one, he'll open it up again soon.
Anyway, we're now on day 18 of the 31 days of training (we started on 1st March) and I'm progressing well so far.  I've come to a bit of a sticking point which ties in with my last post here – trying to find myself a niche.  But John's given us some good guidelines on finding a niche, so I'm following those.
I have to say that I'm really enjoying having an email a day with tasks for the day within them – it's keeping me on track (and trust me, that is a difficult job in itself!)
None of this was helped by my laptop becoming infected with a virus – my laptop is old & ancient & I got it secondhand which meant I didn't have any of the drivers etc for it.  So we reformatted it & then my brother kindly spent a couple of hours searching for all the relevant drivers to get it all back up & running again.
Lesson here: a) backup your stuff, b) don't download suspicious things (not that I knew it was suspicious at the time!) and c) have some virus-scanning software on your computer.
*sigh*
Anyway, as my weekend plans have been postponed, I shall be spending my weekend catching up on my course work instead.  This is including product creation, so keep an eye out – some time next week (depending on my course instructions & how much I get done) I will be releasing another product.
In other news, my dad went to The Greatest Facebook Show On Earth last weekend (it was a 3-day seminar with Chris Farrell & Jo Barnes – my dad went for the extra VIP day).  So he's come back from that buzzing with ideas…and now, to annoy him (because what else are daughters for?!) I shall link to his testimonial video taken at the event.  He's a lot more natural in front of a camera than I am; something I need to practice on!
So that's why I haven't been lurking around here as much, although you'll find I'm a lot more active on Facebook…what, you mean we aren't connected there?!  Oh behave!  I'm on www.facebook.com/Minxywitch if you want me…
Anyway, once I have progressed further through this course I will share my information over here, so it's worth checking back…
Until next time…*flies off on the broomstick in a cloud of purple sparkly dust*
Nikki / PMW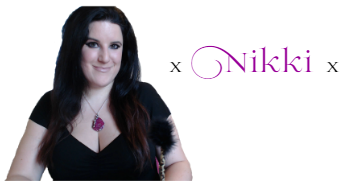 If you've enjoyed this post, I'd be grateful if you'd share it with your friends or anyone else that you feel it could help.
http://nikkistephens.com/wp-content/uploads/2017/08/Enfold-logo-purple-metallic-clear-background.png
0
0
Nikki
http://nikkistephens.com/wp-content/uploads/2017/08/Enfold-logo-purple-metallic-clear-background.png
Nikki
2011-03-18 16:32:56
2016-06-30 19:35:39
The Return of the PMW!