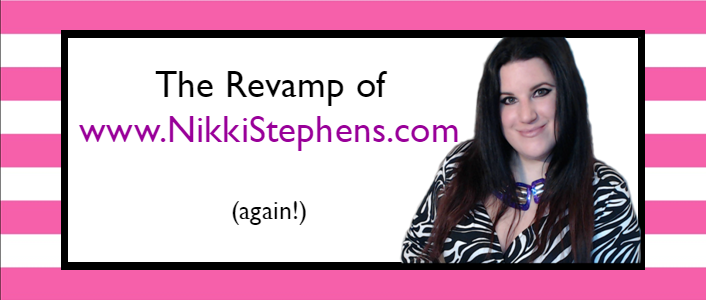 You may have  noticed things are looking a little different around here.
That's because I have completely redesigned this website, even down to paying for a theme! My previous theme was not sufficiently mobile-responsive for Google, plus it was in need of an overhaul anyway.
For my own amusement, this is how this site has looked over the past 7 or so years: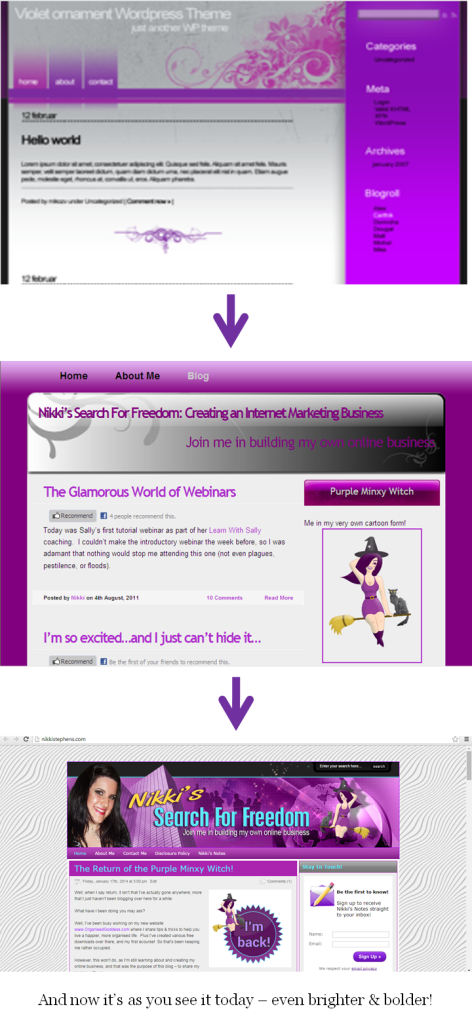 Note a recurring theme of purple?!
Up until this reincarnation, my site title & strapline was "Nikki's Search For Freedom: join me as I build my own online business"
Pretty straightforward really – kind of 'does what it says on the tin'.
I have studied various internet marketing courses, followed many people in the online marketing arena that were all making money, and I shared what I was learning as I went along. A scroll through some of the older blog posts here will demonstrate that.
But something was missing. There wasn't enough 'me' in it all. Plus I hadn't found that elusive magic button that you press to allow money to pour into your bank account (spoiler alert ~ that only exists if you put in a lot of time & effort first, build up a decent reputation & give people value).
In the interim, I created Organised Goddess, using all the relevant information that I'd learned over the years.
And I sort of left this site to fester. Now, as I'm sure you'll agree, that doesn't exactly entice people to visit, or stay around.
But now it's time to shed off the old style, and come back with a vengeance!  Hence the rebrand, and the new Make It Happen workbook (see the Hello! page above if you haven't signed up for it yet).
So – what can you expect here under the Sparkly Fabulous heading?  I will be covering lots on passive income, internet marketing, entrepreneurial activities, and the launch of my brand new Academy: Creating Your Stylish Online Presence.
Stay tuned for more!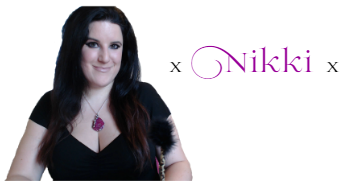 If you've enjoyed this post, I'd be grateful if you'd share it with your friends or anyone else that you feel it could help.
http://nikkistephens.com/wp-content/uploads/2015/04/The-Revamp-of-NikkiStephens-dot-com-new.png
300
706
Nikki
http://nikkistephens.com/wp-content/uploads/2017/08/Enfold-logo-purple-metallic-clear-background.png
Nikki
2015-04-29 11:49:17
2016-06-30 15:03:15
The revamp of www.NikkiStephens.com