Ok, so I know I promised you a more normal post this time (well, whatever 'normal' is where I'm concerned), but instead this is a bit of a personal one.
I'm currently sitting in bed sweating out some sort of virus – it started as a cold and then progressed to being hot & feverish, which has meant that my bed has turned into a swamp.  Beyond disgusting, I know, but I need you to feel my pain.  Well, actually I don't, but I'm so fed up with being ill that I'm now starting to make a performance about it (and am annoying myself in the process).
It doesn't help that during a particularly violent coughing / sneezing fit this morning I managed to trap a nerve in my shoulder, so now I can't get comfortable to sleep to get rid of this damn fever.
Urgh.
Anyway, so I got to thinking.  How much of my life do I currently take for granted, or moan about because things aren't exactly how I'd like them to be?
Do I really have such a bad lot in life?  Of course I don't, and to think any other way would seem ridiculous.  However, there are times when I do take everything I have for granted, and complain that things aren't as I want.
So today, I'd like to be grateful for what I do have.  In fact, I could make a small list (obviously there will be other things that aren't included).
——————————————————————
Things I am grateful for: (in no particular order)
– My health (it's normally very good, just the past 3 weeks not so much!)
– My family – I am lucky to have parents and my brother who love me for who I am.  (Ok, so Fish may dispute that, but never mind!)
– My dear little puss cat that lives with my parents.  I am an avid cat lover, and my dear little puss cat is both old and grouchy (much like me), but my life wouldn't be the same without her.
– My boyfriend, who is great and looks after me & treats me very well.
– My friends, who I certainly don't always deserve.  Thank you to those of you that have been looking out for me and asking whether I need anything…and thank you for just being there and being you.
– That I have a job, and they're nice enough that I can text them to say I'm ill and I won't be punished for having a day off.  Trust me, I've worked somewhere before where I had a whole day off and you'd have thought I'd asked them to donate a kidney to me.  Respect your staff as human beings.
– That I can live in a lovely house with Fish (my brother and I live together), we rent in a nice part of Bristol.  It's clean, it's safe, it's everything I could wish for.  I don't appreciate it enough.
– That I'm reasonably well-educated.  Now, I'm the first to tell you that the education system is horrendously flawed, but I'm grateful that I've had the opportunity to experience it and all the fun *cough* that goes with it.
– The ability to drive, and that I have my own car.  The independence that it provides for me is indescribable and irreplaceable.
– My bed.  Yes, it may sound silly, but I'm useless without a good night of sleep, and so my bed plays a vital role in that.
——————————————————————
Now, of course there are other things, and the list above is by no means exhaustive.  I just felt it was important to me to recognise that actually I have a very good life, and I'm lucky enough to share it with some great people.
Thank you to those of you that are part of this adventure with me; I appreciate you.
Let me ask you – what do you appreciate in your life that you often take for granted?
Nikki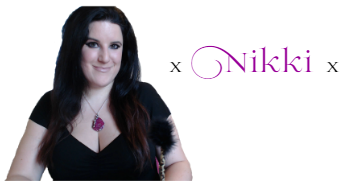 If you've enjoyed this post, I'd be grateful if you'd share it with your friends or anyone else that you feel it could help.
http://nikkistephens.com/wp-content/uploads/2017/08/Enfold-logo-purple-metallic-clear-background.png
0
0
Nikki
http://nikkistephens.com/wp-content/uploads/2017/08/Enfold-logo-purple-metallic-clear-background.png
Nikki
2010-12-14 00:59:35
2016-06-30 19:37:15
Things for which I am grateful...