Fancy a challenge?
How about one to get you earning $100 a day by the end of it?
Jason E Johns is just starting a 90 day challenge, so I thought I'd take a look.
The Challenge – To Make $100 A Day Consistently At The End Of 90 Days
Start Date – Wednesday 16th October 2012**
End Date – Monday 14th January 2013
**Yes, I am aware I'm a day late in posting this, but I'm sure I can cope with being a day behind!
I desperately need to do something to get out of this rut, and so this has appeared at a nicely opportune moment.
Now, as with all challenges, there are rules:
" The Rules
1) Maximum startup capital of $30
2) No use of marketing buddies / existing JV networks
3) No using any software / tools that are already owned – anything that is used must be bought from the earnings from this challenge
4) Will not be in the IM / Make Money Online Niche

It's a simple set of rules designed to level the playing field and make it a fair game. We're starting out as new marketers, with no tools, no resources and no money."
According to Jason, the reason for doing this is simple:
"The idea is to demonstrate how you can make money online starting from scratch with nothing. If we can hit the $100 a day by January that will give a yearly income of $36,500. Repeat this 4 times over the course of a year and your income will be in the $140,000 a year region … which is nice and will make a huge difference in anyone's life."
Now, all of this sounds very intriguing to me. After all, how often do we get to follow along on a free course to see what's happening?!
Somehow I think this might be a fairly labour-intensive study, but then again, do we want success or not? Sadly I'm not making $100 a day online by sitting around drinking tea (you can't blame me for trying!).
Go take a look at Jason's blog; particularly relating to the 90 Day Challenge (he has it as a tab on the top if you get lost). If you think it'll be of interest, then you can sign up to be notified of updates – I've done this because I need to have instructions in my inbox or the distractions of daily life get in the way. What do you mean I don't need to buy any more bags on eBay?!
Anyway. While I may not follow this completely to the letter, I am aiming on following it as closely as I can. For example, should video creation come into it later on, then you can bet I'll use Camtasia. Plus I already have hosting, so I don't need to buy it again!
I'm looking forward to learning some new things to do online, and it helps that I'll have instructions to follow.
What about you, are you interested in this sort of challenge? Let me know in the comments below!
Nikki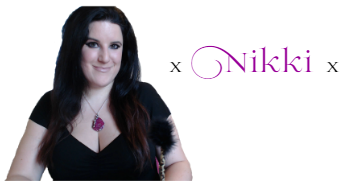 If you've enjoyed this post, I'd be grateful if you'd share it with your friends or anyone else that you feel it could help.
http://nikkistephens.com/wp-content/uploads/2017/08/Enfold-logo-purple-metallic-clear-background.png
0
0
Nikki
http://nikkistephens.com/wp-content/uploads/2017/08/Enfold-logo-purple-metallic-clear-background.png
Nikki
2012-10-17 18:00:15
2016-06-30 18:58:40
Time for a challenge...a 90 day challenge...