Hey everyone,
Sorry for my absence, but I've been working on my latest report.   Not only that, but I've also put myself in front of the camera as well!
What is this new report about, you may ask?
Well actually, the title of this blog post should kind of give that away really…
I'm one of those people that always has questions about things.    How does it work, what does it look like, what can it do…and Easy Video Player was no exception to this.
Of course I've been aware of it since it was launched; Josh and I were both on Alex Jeffreys' coaching (I was in the first intake, Josh was in the second).   But at that time, I wasn't in the right place to be thinking about video marketing – to me, that was for experienced internet marketers that had something to sell.
Fast forward a couple of years, and here I am on Sally's course.
Going from thinking I'd never do videos, I've now got a list of videos I want to get created, and my previous videos to the one you're about to see all got received well.
So I decided that I was going to have to take my video marketing to the next level.
This led me back to Easy Video Player, and therefore to a nice list of questions that I had about it.
For me, sales pages can only ever answer so much, and so my list of questions prevailed.
If you want to know what I did about that, then you'll just have to watch this video!!
(It's short, don't worry).
So without further ado…watch the Posh Girl speak (I know you've heard me before but this time you get to see the real live animated me!)
Now, I should really have created another video to put on here as this one is embedded from YouTube and tells you to come here…(although of course you already are).    But hey, a minor point and a lesson learned!   Besides, I haven't set my Amazon S3 account up yet.   That'll probably be my next blog post!
Anyway, if you've watched my video and you'd like the free report on my questions and answers about Easy Video Player, then just pop your name and email into the box below and I'll send it straight over to you.
I hope that you find the report useful, please comment below and let me know!
Also, if you have any other questions about Easy Video Player then please also put those in your comments and I'll see whether I can find the answers for you.
Thanks very much!
Speak soon,
Nikki (the Posh Girl!)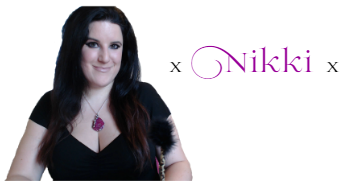 If you've enjoyed this post, I'd be grateful if you'd share it with your friends or anyone else that you feel it could help.
http://nikkistephens.com/wp-content/uploads/2017/08/Enfold-logo-purple-metallic-clear-background.png
0
0
Nikki
http://nikkistephens.com/wp-content/uploads/2017/08/Enfold-logo-purple-metallic-clear-background.png
Nikki
2011-09-20 21:03:47
2016-06-30 19:17:12
Understanding Easy Video Player - Q&A Session