We're now something like 18 days into the official challenge, though I started a couple of days late.

At the moment we're concentrating on Clickbank for the first affiliate site (yes, I did say 'first' – there will be more than one!). So our instructions from Jason were to have a look on Clickbank for popular products in a non-internet marketing niche.
Then came the longwinded and fairly boring task of keyword research. I am aware that there are various tools out there to make that a lot easier, but if you remember the rules of this challenge (link to my previous post), we're starting without much money. So we're doing it the free but somewhat longer way.
Incidentally, just as I was getting into this, one of my online friends was asking for people to review her product, which was all about niche selection. So I took time out from this 90 Day Challenge to review her product & provide feedback. It hasn't been officially released yet, but once it is available I'll let you know. Just the worksheets alone make the task of niche selection a lot easier, so I'm really glad I had a chance to see it!
Anyway, I found a product on Clickbank, did my keyword research, and then bought a domain relating to a couple of the keywords.
Then comes the fun part! We were advised to install WordPress as per a normal blog, and then write a few articles to go onto the blog. Not all at once, but to dripfeed the content daily to start, and then less frequently.
I have to confess that mine only has one article on it at the moment, so I really need to pull my finger out!
I also commissioned a new header for it from a seller on Fiverr – for my own products then I always use Steve for my graphics, but as this was for a test site for this 90 Day Challenge & we're trying to do it with as little cost as possible, Fiverr was the way to go.
So I got the blog looking how I wanted.
Now there's lots of work to do with link building and that sort of thing (Jason covers it all in more detail on his posts here:  http://jasonejohns.com/category/90-day-affiliate-marketing-challenge), but first I want to get a couple more articles written for the site so that there's some more content on there.
As part of this, we're also putting an autoresponder box on the site (similar to this site) so that I can capture email addresses – that way, I can continue to promote the affiliate product in a follow-up sequence. Not a blatant "you know you want to buy this product", but a more subtle "here's some more information on this topic" and then the affiliate link in the signature.
So I also have some emails to write and put into Aweber!
Then it'll be more link building and driving traffic to the site, and hopefully getting sign-ups and sales.
In the meantime, I think Jason is moving onto a different source for his next affiliate site – I think it might be involving Amazon this time.
Watch this space!
I will be sharing my results once I actually have something of value to share, so make sure you pop back here or sign up at the top of this post (Nikki's Notes) so that you will get notified when I update my blog with the next bit of information.
Right, I'm off to sort out the roast that's cooking in the oven!
Speak soon,
Nikki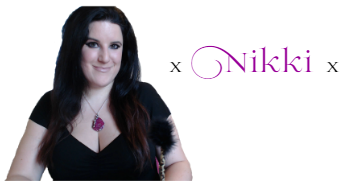 If you've enjoyed this post, I'd be grateful if you'd share it with your friends or anyone else that you feel it could help.
http://nikkistephens.com/wp-content/uploads/2017/08/Enfold-logo-purple-metallic-clear-background.png
0
0
Nikki
http://nikkistephens.com/wp-content/uploads/2017/08/Enfold-logo-purple-metallic-clear-background.png
Nikki
2012-11-04 19:05:57
2016-06-30 18:57:25
Update on the 90 Day Affiliate Challenge