I wasn't sure whether I'd ever do this…but I've recorded my first ever video tutorial! This has been my first time using Camtasia and also my first time recording myself doing anything on my laptop, so while I apologise if it's a bit rough around the edges, please bear in mind it's my first time!
Oh, on case you're wondering – the Posh Girl reference is because that's what Sally calls me – she first heard me speaking on the video on this page – I was in Las Vegas & spent my first 2 days out there feeling really dizzy & lightheaded, so I sound (& look!) somewhat disorientated in the video. Anyway, a few people saw that video (I'm at the very end if you don't want to sit through it!) and decided that I sounded 'posh' hence the reference!
As part of Sally's Learn With Sally coaching, we're doing 3 modules on video marketing. Much as I want to avoid it, I know it has to be done if I'm going to progress, and the only way I'll learn is by giving it a go.
So here's my first ever video tutorial – it's showing how I use Google mail to manage multiple email accounts, in particular my domain / hosted emails so that I can look more professional (as I explain in the video).
If you're happy managing your different email accounts through Outlook or something else then that's great – it didn't work for me so I found another solution which I share in this video:
Without further ado…the Posh Girl speaks!!
…………………
Please be slightly gentle on me, I need encouragement rather than fits of laughter (though actually I don't mind the fits of laughter).
What do you think of my first attempt at using Camtasia? Please comment below & let me know, and if you liked this then please share it on Facebook, Twitter, etc.
I'm going off to drink about ten gallons of tea now to make up for this pressure!
Speak soon,
The Posh Girl (aka Nikki / Purple Minxy Witch)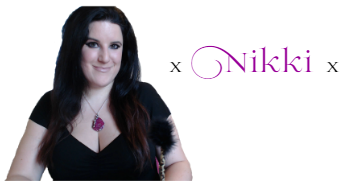 If you've enjoyed this post, I'd be grateful if you'd share it with your friends or anyone else that you feel it could help.
http://nikkistephens.com/wp-content/uploads/2017/08/Enfold-logo-purple-metallic-clear-background.png
0
0
Nikki
http://nikkistephens.com/wp-content/uploads/2017/08/Enfold-logo-purple-metallic-clear-background.png
Nikki
2011-08-29 17:20:25
2016-06-30 19:20:36
OMG The Posh Girl Speaks!