Hey everyone,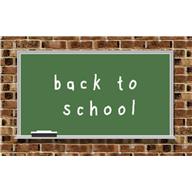 As I write this, it's Sunday lunchtime and I'm sitting in bed with my laptop…I went to bed rather late last night as I was on a video creation mission, so I'm having a leisurely morning (to be fair, I see a cat nap in my future for the afternoon!).
Anyway, you may be wondering what my new video is about. I'll get to that in a second.
First, I want to share something amazing that I saw a couple of days ago. It's a bit self-indulgent but I'm feeling proud of myself so you'll just have to humour me for a minute.
As you all know, I created this video and it's my first ever video, so I was proud enough that I'd managed to accomplish that. I've been watching other people take to video marketing with relative ease but it isn't something I ever thought I'd be comfortable doing.
Then I know a lot of you reading this have been very kind and have shared my page using the various social media sites & the plugins that I have here to enable that.
My proud moment.
I was moseying about on Twitter (as you do), and then I saw this Tweet sent to me:

(it's here if you want to check for authenticity!)
Wow!
That means that they actually watched it…me, doing my first video and rambling on like a mad woman as I tend to do!  I was totally blown away by this as my boyfriend will testify (he was cooking for me at the time & said my face just lit up when I read it).
How's that for encouragement to make more videos?!
Actually, talking about encouragement, I want to thank everyone that has watched it & given me such positive feedback (no, this isn't my Oscar-winning speech!). It really makes a difference when your peers and friends tell you that you're doing a good job, so make sure you give feedback to people when you see something good – it's always appreciated.
Anyway, moving on to my newest video.
After I created the previous video, I noticed that it had selected a completely random still image to use as the default (i.e. when you go to look at it on a page, before pressing play, what do you see?).
This didn't please me – I had naively assumed that YouTube would have the beginning of the video as the default image, as that would make sense…but no.
So I went off to find a solution…
Incidentally – lesson learned – when using Powerpoint and you don't want the black bars at the side of the video, make sure you change the slides to be 16:9 ratio not the default 4:3 ratio that I used above!!   Do this at the beginning of creating your presentation as otherwise it skews all your images etc.
Lesson learned, and it won't happen again…I'm just not used to all this widescreen stuff as my previous laptop and my work computer were all 4:3 ratio…still, it's all progress, right?
Please let me know what you think in the comments below, and please share this video with your networks as someone else may find it useful.
Time for more tea & some toast I think!
Speak soon,
The somewhat-nocturnal Nikki
(no, don't worry, I'm not adding to my list of nicknames!!)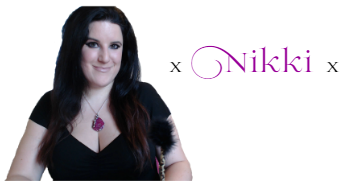 If you've enjoyed this post, I'd be grateful if you'd share it with your friends or anyone else that you feel it could help.
http://nikkistephens.com/wp-content/uploads/2017/08/Enfold-logo-purple-metallic-clear-background.png
0
0
Nikki
http://nikkistephens.com/wp-content/uploads/2017/08/Enfold-logo-purple-metallic-clear-background.png
Nikki
2011-09-04 12:21:25
2016-06-30 19:19:20
Lessons learned while playing with YouTube