Pheww….
I'm back in the UK, sitting on my sofa with a cup of tea & some toast with peanut butter (yes, I know, I'm so English!).
I slept for about 18 hours straight when I got back home, but then I was up for about 34 hours prior to that – so I guess it figures really. It's strange, I woke up in Las Vegas but went to sleep back in the UK. It's amazing what you can do when you put your mind to it really.
What can I say about my trip to Las Vegas…or rather, where do I start?! Firstly I have to thank Paula Brett and Garry Parkes for the fun times together before we even left the UK – I don't think we stopped laughing for the whole time that we were travelling or out in Las Vegas. Thank you for being such excellent travelling companions.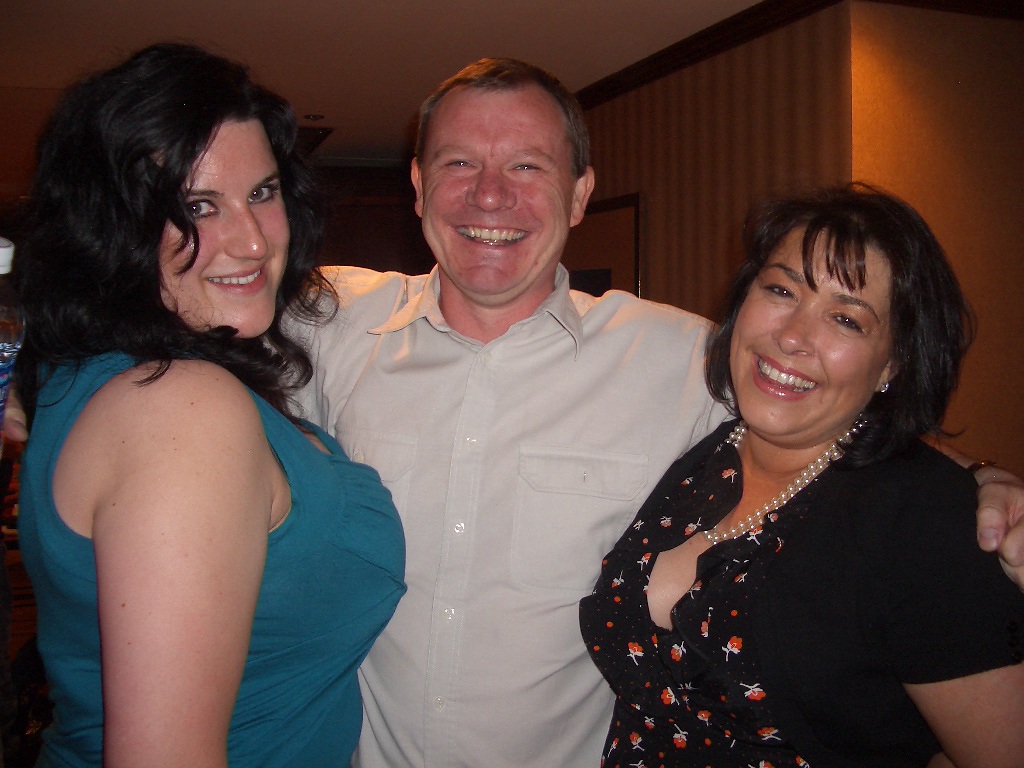 When we landed at McCarran Airport we met up with Alex Jeffreys and got a limo together to the New York New York Hotel – Las Vegas is such a strange place! When we got into the hotel we met up with Dean Holland, Gary Simpson and Dan Briffa as they had got there before us.
Anyway, lots of revelry commenced, as more & more people filtered into Las Vegas to attend Alex Jeffreys' seminar. A lot of people were also in Vegas for Mike Filsaime's Butterfly Marketing event, so there was a large group of people all interested in internet marketing, all at different levels within the field. Some were newbies, others were very advanced…but more on that later. In the meantime I want to say hello to everyone that I met out there – and it was great to meet you in the flesh rather than just through our usual online presence.
You know when you drink so much alcohol that the room spins? For those of you that don't drink, or have successfully respected the bevy & therefore not got to that state, it can be one of the most disorientating experiences. Well, I felt like that for the first 2 days that I was in Vegas, and I hadn't even been drinking (perhaps that was the problem?!). I think a mix of the constant air conditioning & the additional oxygen being pumped in didn't help. Perhaps I should have disrespected the bevy, then at least I would have had a justification for feeling so bad. But being spaced out and constantly dizzy was just not the way forward. Luckily I had some good people around me that looked out for me, and for that I am truly grateful. You know who you are.
On Day 2 of Alex's seminar I managed to make us fashionably late (for those of you that weren't in Vegas, I am late to absolutely everything. I will be late to my own funeral) so we managed to bagsie the sofa at the back of the room. This then became the Pimp Chair:
(L-R: Paula Brett, Gary Simpson, Nikki Stephens, Sandra Rodrigues, Lesley Morgan)
Mucho networking ensued after the seminar & a lot of good information sharing, and Alex got a few of us out of the room to do a quick video – so if you're wondering what on earth I look like when stuck in front of a camera, then watch this:
(Yes, I really am that random!).
To be honest a lot of the time in Las Vegas has blurred – I know there was a huge amount of networking & chatting with people that I can call good friends – not to forget the drinking and constant laughter. I can honestly say that I had an unbelievably great time and don't think I stopped laughing (well, unless I was drinking tea at the time – and yes, I did do rather a lot of that – you can take the woman out of England, but you can't take the English out of the woman!).
That leads me on to our adventure out to the M Resort where Mike Filsaime was holding his 2-day Butterfly Marketing seminar. The M Resort had only been open for just over a month I think, and was definitely a classy hotel (trust me, Vegas has some really tacky stuff going on – er, what else would you expect?!).
Anyway, Paula introduced a select group of us to Omar Martin who was there as part of Mike's team for the BM event. He showed us behind the scenes of a brand new product that's just about to launch – Internet Selling For Newbies. Well, what can I say. Just from seeing behind the scenes, it blew me away. The amount of time and effort that has gone into creating this product is patently obvious. The professionalism and detail is just incredible and makes a pleasing change from some of the so-called courses for newbies that are out there. This one literally takes you by the hand and explains everything in a very easy to follow fashion, so that you too can build a successful online business. For example, I have watched the comprehensive videos on HTML that are provided on the free CD-ROM, and learned all sorts of useful information. The study guides and the videos are all clear and straightforward, free of any of the usual hype and fluff that you find on so many other products.
If you want to learn how to build a successful online business, and would like to know the fundamental steps that you need to take, then I personally feel this is THE product for you. I've already increased my knowledge and filled in some of the gaps in my mind as far as creating the systems behind the business are concerned – and that's just from the free CD-ROM, not even starting on the course.
If you're interested in having a look, please click on the image below.
~ ~ ~ ~ ~ ~ ~ ~ ~ ~ ~ ~ ~ ~ ~ ~ ~ ~ ~ ~ ~ ~ ~ ~ ~ ~ ~ ~ ~ ~ ~ ~ ~ ~ ~ ~ ~ ~
Learn the A to Z of Making Money On the Internet!
Get Internet Selling For Newbies now… Click here!
~ ~ ~ ~ ~ ~ ~ ~ ~ ~ ~ ~ ~ ~ ~ ~ ~ ~ ~ ~ ~ ~ ~ ~ ~ ~ ~ ~ ~ ~ ~ ~ ~ ~ ~ ~ ~ ~
Back to the M Resort – as you can see from the picture below, this internet marketing world is a lot of hard work. OK, so I'm being slightly facetious – of course there is a lot of work in getting everything set up in the first instance. But then comes the play time! And I for one am all about the play time…
L-R: Garry Parkes, Nikki Stephens (yep, that's me again), Omar Martin, Paula Brett, Sandra Rodrigues, Michael Ottman, Gary Simpson
Talking of play time, that evening we watched a hypnotism show by renowned hypnotist Marshall Sylver. Now, it isn't for me to comment as I was just observing, but the sight of Alex Jeffreys riding around on a toy pony just has to be mentioned! I know, I know – what happens in Vegas stays in Vegas, right?!
That night we went to the Bellagio for a few drinks – and didn't leave till gone 5am. Michael Ottman, Garry Parkes, Omar Martin, Sandra Rodrigues, Dean Holland & I propped up the bar there for a good few hours talking about every possible subject under the sun. That counts as networking, right?
Although that night it was raining when we walked back to our hotel – er, hang on, we were in Vegas!  Honestly, if I'd wanted rain I'd have stayed in England!
So, you may be asking: what did I learn & take away from my visit to Vegas?
Well, that'd be telling – after all, what happens in Vegas…oh, ok, I can at least tell you about the people & some other fundamentals.
1. If you want hot drinks – TAKE A TRAVEL KETTLE WITH YOU!  The hotels no longer provide this (now, this puzzled me – even the UK provides these basics!).
2. You see the best and worst in people when you're all thrown together however many miles from home.  I felt so supported & included out there, and it was brilliant.  The friendships that we have formed online just got stronger and we made a real bond – I hope everyone else feels the same! (Someone, please back me up on this?!  Thanks – will pay you in kind).
3. So much of the IM world is about networking, whether attending seminars and chatting to the other attendees & presenters, or sitting by the bar talking about things that are nothing to do with work. Building relationships is a vital component to this world.
4. What happens in Vegas stays in Vegas of course
5. You are kind of expected to tip everyone all the time.  This is at odds with the traditionally English way of behaving.  Some people however felt the need to give their money to the (allegedly) homeless people & unleash a few moths from their wallet at the same time (yep, Dan Briffa, Dean Holland & Gary Simpson, I'm talking about you).  If you want to see a video of some of their crazy antics, you can click here  (watch from 4:30 onwards if you're pressed for time)
6. For those of you that are Alex's students, I would suggest revisiting the module on the Triple Threat Affiliate as we discussed that on Day 2.  Also go check out Jit Uppal and see what he's up to…
7. They say New York is the city that never sleeps, but I think Las Vegas has to be a contender for that crown. Even when wandering through the hotel at 6am (not that I would be out of bed at that hour of course) there are still people sitting at the machines, mindlessly pumping them full of money. I was tempted to dress up as one of the machines & see if people would post money into me instead…but figured that might get me into more trouble than I could realistically handle.  Still, might be an idea for next time…
8. Those that have made it to the higher echelons of IM are still human, and want to be treated as such.  Personally, when I get there, I will expect the red carpet treatment whereever I go (or should that be a purple carpet?!), and I shall demand all sorts of ridiculous things.  Oh, ok, so I won't – but it was fun pretending for 2 minutes!
9. Aeroplane food is a whole bag of wrongness. I think because you're hungry & slightly confused you'll feast upon it without too much thought, but I had a scary breakfast bagel surprise thing on the way back, and I'm sure I was glowing green after it. Sure, I'm grateful that they fed me, but I wouldn't give that kind of thing to my cat…it's probably dosed me up on all sorts of chemicals!
……………………………………………..
I may well add more to my list as & when I think of things, but now I must go to bed.  I have now returned to the real world and I've decided it isn't entirely the way forward.  Just as well I have a plan really!!
Nikki / PMW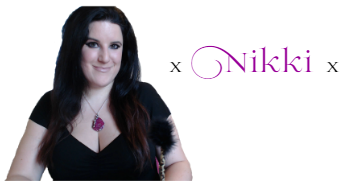 If you've enjoyed this post, I'd be grateful if you'd share it with your friends or anyone else that you feel it could help.
http://nikkistephens.com/wp-content/uploads/2017/08/Enfold-logo-purple-metallic-clear-background.png
0
0
Nikki
http://nikkistephens.com/wp-content/uploads/2017/08/Enfold-logo-purple-metallic-clear-background.png
Nikki
2009-06-16 13:51:40
2016-06-30 19:56:51
Viva Las Vegas